My winter adventure in Överkalix
Hi! My name is Sarah and I'm from Dortmund, Germany. I travelled to Överkalix to experience the natural environment and the Arctic way of life. This is my winter adventure!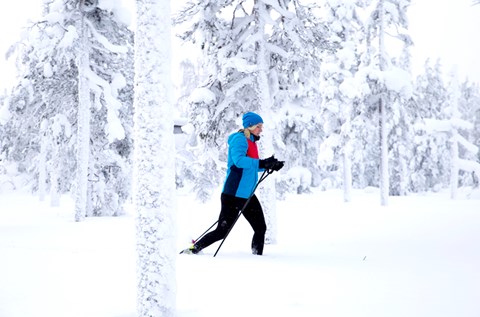 My adventure got off to a great start with some wonderful skiing up Storlappberget Mountain.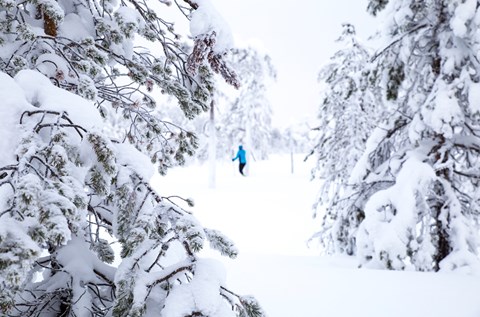 I was surrounded by amazing views and thrilled to see this beautiful environment.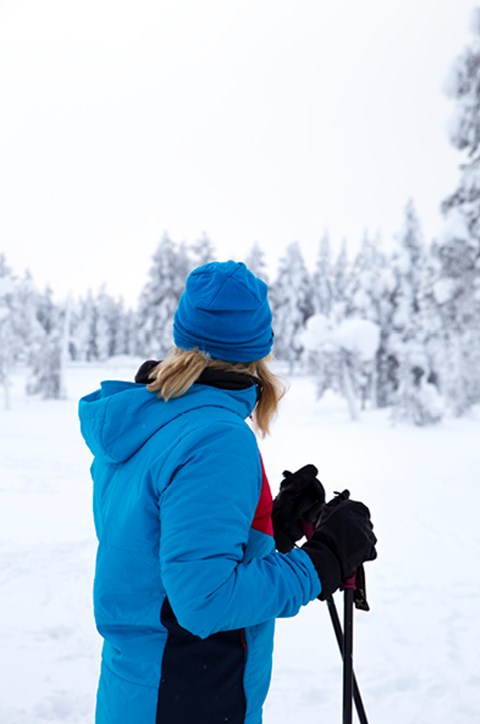 Losing yourself in the majestic tranquillity was a truly amazing experience.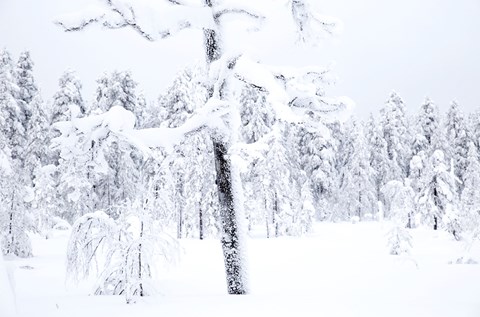 My day couldn't have had a better start. The snow was fluffy and the air crisp.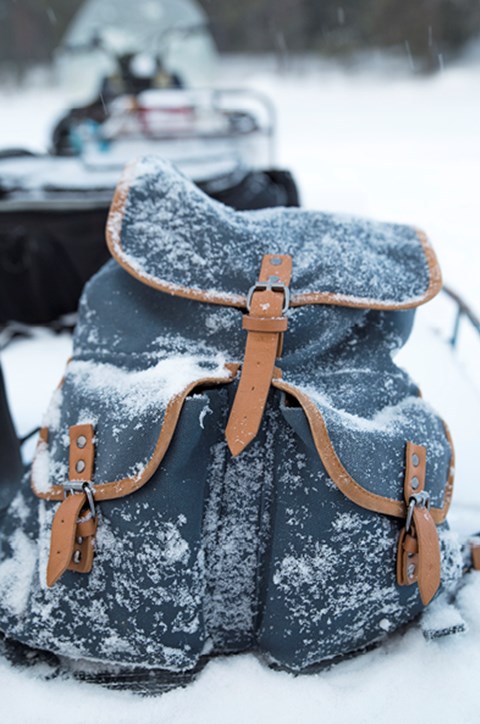 All set and ready to go. I had packed both swimwear and a towel.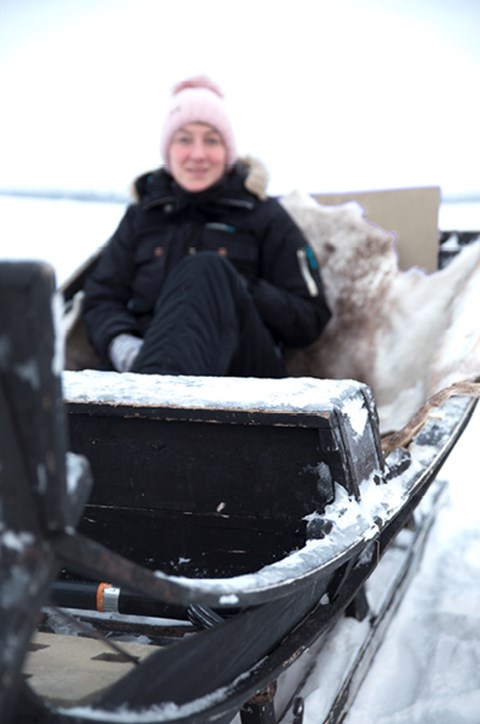 Now, it was time for my next Överkalix adventure.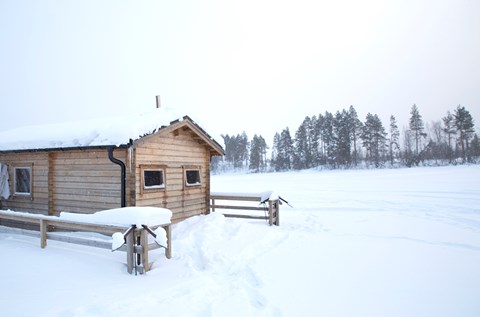 After a short but nonetheless fantastic snowmobile ride, I arrived at Bengan's sauna raft, River Rafter.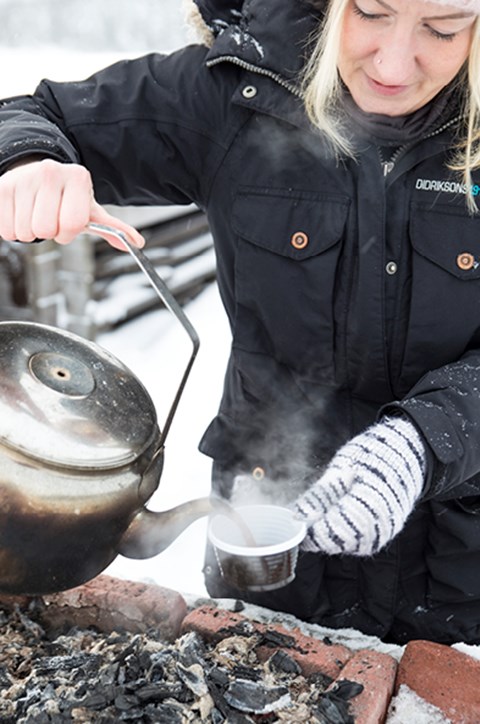 It was so wonderful to just enjoy a cup of pot-boiled coffee whilst snowflakes were falling around me, adding to the atmosphere.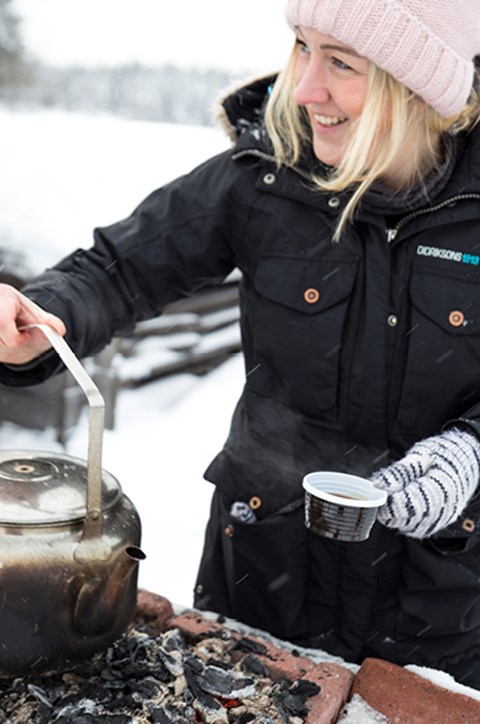 The crackling of the wood-fired sauna prepared me for a dip in the ice-cold river.
The hole in the ice was there, just waiting for me, surrounded by beautiful, snow-covered trees.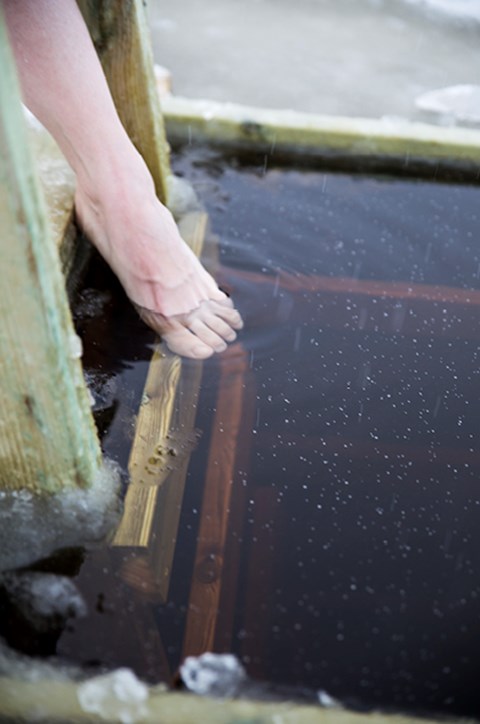 It was a bit nerve-wracking but incredibly exciting at the same time!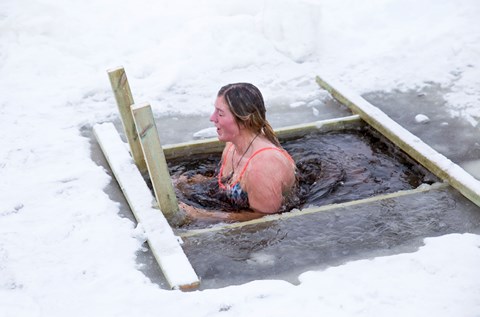 Wow, what an adrenaline rush! You feel it immediately as the cold water envelops you and it's difficult to put in words - it's something you have to experience!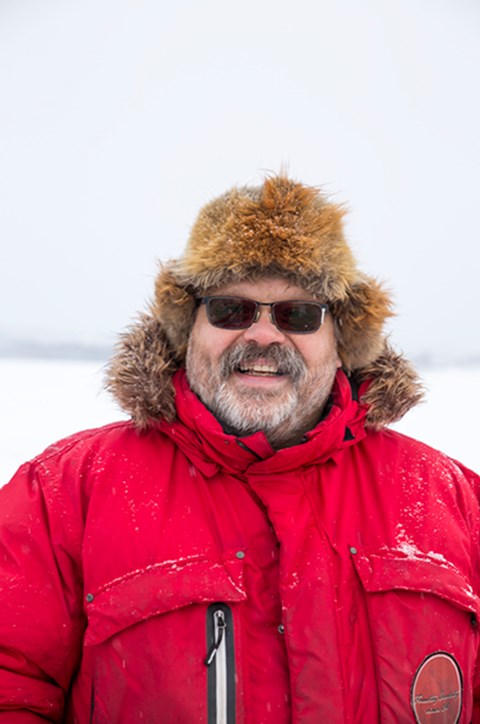 Many thanks to Bengt and his sweet dog, the whirlwind Rika, for a memorable experience.
The places I visited
Storlappberget Mountain
Ski slope and roller skiing tracks