Our cosy summer day in Överkalix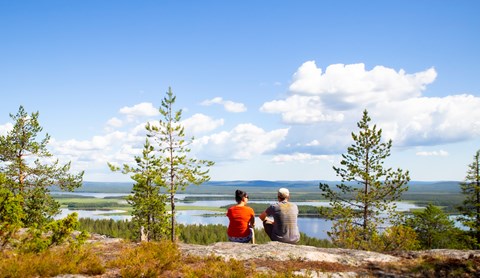 Hi! We are Sara and Birger and this is our story of finding peace and taking the time to just be.
It has been an amazing journey, we were able to experience Överkalix in our very own way. Simply a perfect day!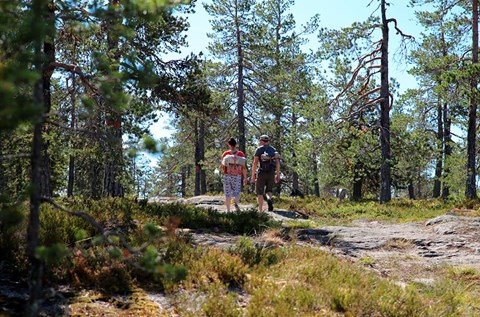 The weather was wonderful and we had plenty of time to breathe in the beautiful forest that surrounded us on our way to the wind shelter at the top of Grelsbyberget Mountain.
The view from the wind shelter was absolutely stunning. We took quite a few pictures!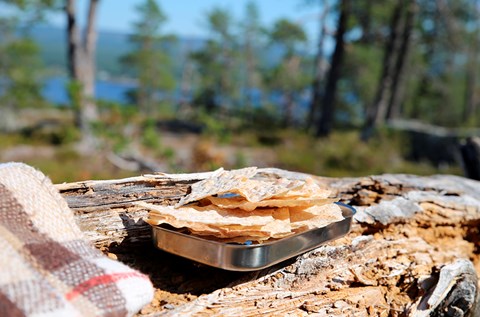 Swedish flatbread ♥ s'mores! The smooth chocolate, the crispy flatbread, and the roasted marshmallows. It was a really yummy combo, which we highly recommend!
With the evening sun behind us we rounded off our Överkalix adventure with a lovely dip in the Kalix River.
The places we visited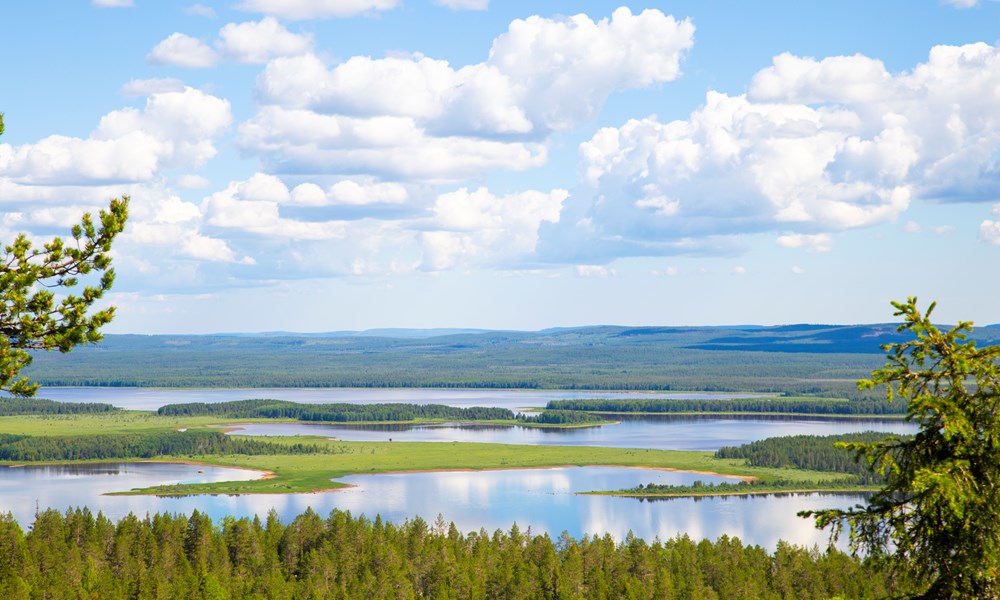 Grelsbyberget Mountain
Hiking trails, resting spots and fireplaces